By Emmi Bowles
Despite how much we try, the whole 'New Year new you' thing is pretty hard to stick to and if you want to change things up radically then it can get a bit overwhelming. But the shops at St George's are here to help you with your resolutions.
Get fit!
Let's be honest, getting fit is a resolution we all say we are going to do each year and we don't always stick to it. But this year is going to be different.
Motivate yourself with some new workout clothes. New Look has a brand new range of workout gear including a some marble sports leggings for £17.99 and the matching top for just £12.99. With hoodies, leggings, sports bras, tops and accessories you can go to the gym in style.
Marks and Spencer has a sports range in store too to keep you comfortable while working out. Guys, you can stay warm with their thermal vests or throw on this lightweight active jacket for £25.
Ladies why not stay matching with a sports bra, leggings and top in the same simple print starting at £15.
Once you've got the kit you can get the supplements to help. Met-Rx has a variety of protein powders, bars and supplements to help you reach your goals. Grab yourself a kilo of diet whey protein in one of their tasty flavours for just £16.85.
If you prefer an on the go snack then pick up a Bounce Ball for £1.99 or try an Eat Natural bar for 99p. If you have a spare five minute you can also pop into the store and visit their shake station and prepare you own protein shake.
Treat your skin
Looking after your body is great, but always remembers to look after your skin. Why not start this year off with a brand new skin routine. Take full advantage of The Body Shop's £10 off when you spend £25 or more offer and pick up some of their skincare items.
The popular Drop of Youth range starts at £14 and the Oils of life range starts at just £15.
If you are looking to really pamper your skin then treat yourself to a £60 Spa giftset and get the relating treatment you need in the comfort of your own home.
New Year, new wardrobe
If you are looking for a change in style then head to H&M and River Island to grab some new items for your wardrobe. Stay warm but stylish with this long lined blazer for £49.99 and or add a pop of colour to your winter wardrobe with this pattern black skirt for £29.99.
Stock up on the basics at River Island with leggings for £10, two tops for £16 and shoes from £35.
Don't forget to accessories with a new purse for £10 and some jewellery from the Louisa. The new store Louisa has offers on all year round including five for £5.
Give the house a makeover
Sometimes it's not about changing yourself but changing your surroundings. Give your home a facelift this year with some new bedding from Marks and Spencer for £25.
Or you can make it a fresh start with a new fresh set of towels in your favourite colour ranging from £2 to £18.
If you are after something to brighten up the kitchen then these mugs from Kenji are perfect, and only £2.50.
Why not stock up on some picture frames from Tiger for just £2 and display the memories you made last year, or fill them with new ones.
Get organised
Stay on top of things this year with a new diary and calendar. WH Smith still has a wide range in stock with calendars from £3.99 and diaries for £5.99.
A new notebook for important information and ideas is always useful so grab one from Kenji for 50p, or pick up some storage boxes from Tiger for £4 to keep everything in one place.
Keep your office stocked up as well with these essential office supplies from Tiger starting at £1.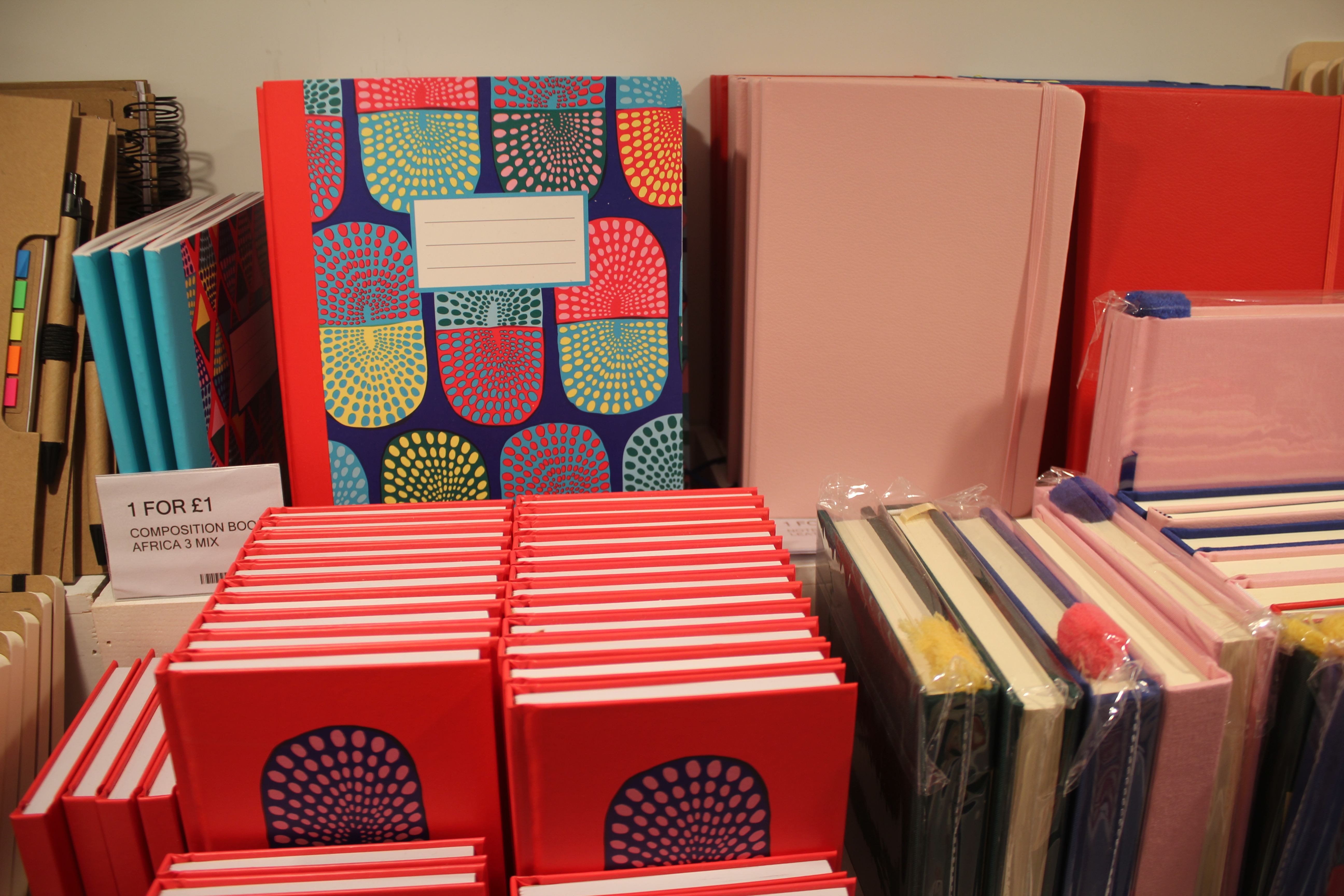 With the right tools and motivation, you can do whatever you put your mind to, so let St George's Shopping Centre help make 2017 one to remember.