Sales Assistant
Peter Jackson The Jeweller
Working hours: Weekends (Saturday & Sunday)
Opening date: 20.02.17
Closing date: 03.03.17
Other Details
Must be enthusiastic and have a positive attitude
WE OFFER Full training, good salary & Pension Scheme
How to apply:
Contact Emma or Milly on 01772254453 or call in for Application form
Full Time Sales Assistant
Peter Jackson The Jeweller
Working hours: 38-40 hours a week on a 7 day rota
Opening date: 20.02.17
Closing date: 03.03.17
Other Details
Must be enthusiastic and have a positive attitude
WE OFFER Full training, good salary & Pension Scheme
How to apply:
Contact Emma or Milly on 01772 254453 or call in for Application form
Assistant Store Manager
Smiggle
Working hours: 40 hours a week.
Be a part of a bold, bright and unique stationery retail brand! Smiggle is a place where you can make a real impact on the way people feel. A space where you can make people smile and see them come to life in a colourful, creative and fun environment. Are you our next Assistant Manager?
How to apply:
To apply, please complete the application form on our careers page at the following link: http://bit.ly/2kROt7q
Supervisor
Cafe Fresch
We are looking for a person with existing supervisory skills to join our team at Preston. This person must have experience in a similar catering establishment and be used to working quickly and under pressure in a very busy shop whilst maintaining fantastic customer service.
The role is for approximately 25 hours per week and will normally be 3 or 4 days per week ( including weekends).
How to apply:
Click here to email your CV or hand in store to Wendy
Saturday Assistant
Preston Optical
Working hours: 9:30 – 17:00 Saturday (occasional weekday)
Opening date: 24/1/17
Close date: 7/2/17
How to apply:
Apply for this position in store
Part time sales assistant
Quiz
Quiz is a dynamic fast fashion retail group that focuses on delivering catwalk style looks and all the latest trends at value for money prices.
As Part Time Sales Assistant, we are looking for self-motivated individuals who:
have a passion for fast fashion retail
will provide excellent customer service in line with our sales standards and have previous experience working in this type of environment
will be very flexible regarding working hours and want to contribute and be part of a fun team, working to achieve our sales targets
must have an outgoing personality, interest in fashion, customer service skills
Other details
Working hours: part-time (weekdays and weekends)
Opening date: 16/01/17
Closing date: 28/01/17
How to apply:
Collect an application form in store then bring in and speak to a member of the management team. Alternatively, if you can't collect an application form in store, please visit our website and print off.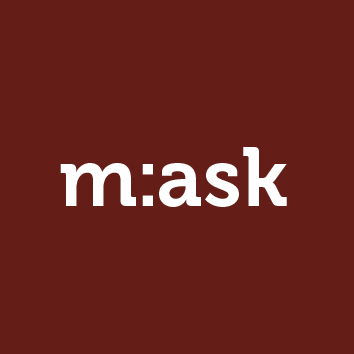 Eyebrow threading/ specialist threader
Mask Brow Bar
Due to our third expansion, we are recruiting a qualified senior therapist and a threading specialist. Must be motivated and have the ability to work on own initiative, Be honest hardworking and trustworthy.
The candidate should be experienced, confident and a role player. Must be able to work under pressure.
We are a busy Beauty salon & Brow Bar located in the St George's Shopping Centre, Preston. We offer treatments such as threading, tinting, eyelash extension, lash lift and henna and many more beauty treatments.
Training will be provided if not qualified for these. But experience in threading is essential.
This job is for full time and part-time candidates. Competitive pay rate and benefits. If you don't live nearby town we'll pay the train fare as well.
How to apply:
Please send your CV to maskbrowbar@hotmail.co.uk or contact Reena on 01772 253577 for more details.