Apprentice
Ernest Jones
Working hours: Full time (37.5 hours per week).
The apprenticeship lasts up to 12 months and is available for those aged over 16, with an hourly rate of £5.Full on the job training is given and throughout the apprenticeship, the successful applicant will be trained and guided towards a skills role within the business. The successful applicant will also study towards a nationally recognised qualification learning both online and as part of work-based training.
How to apply:
Please apply via www.signetjobs.co.uk
Supervisor
Ryman
Working hours: 16 hours per week
The successful applicant will have the flexibility to work both weekdays and weekends, have previous retail sales experience, and be friendly with a commitment to excellent customer service.
How to apply:
To apply, visit www.ryman.co.uk/careers or drop your CV in store
Sales Assistant
Domo
Working hours: Six hours a week, with overtime available.
The successful applicant will be granted key holder responsibilities and be fully flexible to work seven days a week. Experience is preferred.
How to apply:
To apply, please come in to the store with your CV
Part-time sales advisor
Quiz
The successful applicant will have excellent customer service skills, be able to work unsupervised using own initiative and have a keen interest in fashion with a fun personality. The role would suit someone who is able to work two to three days a week, including both weekdays and weekends.
How to apply:
To apply, please complete the application form on the following link, bring in to store and ask to speak to Quiz manager Karen: https://www.quizclothing.co.uk/careers
Assistant Store Manager
Smiggle
Working hours: 40 hours a week.
Be a part of a bold, bright and unique stationery retail brand! Smiggle is a place where you can make a real impact on the way people feel. A space where you can make people smile and see them come to life in a colourful, creative and fun environment. Are you our next Assistant Manager?
How to apply:
To apply, please complete the application form on our careers page at the following link: http://bit.ly/2kROt7q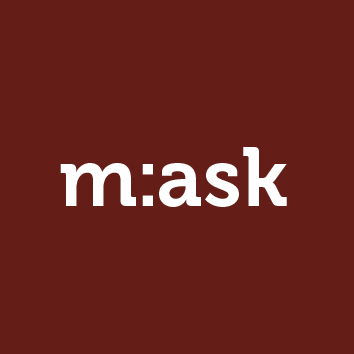 Eyebrow threading/ specialist threader
Mask Brow Bar
Due to our third expansion, we are recruiting a qualified senior therapist and a threading specialist. Must be motivated and have the ability to work on own initiative, Be honest hardworking and trustworthy.
The candidate should be experienced, confident and a role player. Must be able to work under pressure.
We are a busy Beauty salon & Brow Bar located in the St George's Shopping Centre, Preston. We offer treatments such as threading, tinting, eyelash extension, lash lift and henna and many more beauty treatments.
Training will be provided if not qualified for these. But experience in threading is essential.
This job is for full time and part-time candidates. Competitive pay rate and benefits. If you don't live nearby town we'll pay the train fare as well.
How to apply:
Please send your CV to maskbrowbar@hotmail.co.uk or contact Reena on 01772 253577 for more details.