Today is #PurpleTuesday – a day dedicated to raising awareness of what it's like living with autism and creating a more accessible environment for shoppers in our centre. We heavily support Purple Tuesdays and host 'quiet hours' Monday to Saturday, from 9am – 10am where we become more inclusive by turning off music in the centre which is an aspect of contributing to a sensory overload.
For more information, please visit https://buff.ly/2nGQ3wU
---
Hate wrapping gifts? Galloways are offering a gift wrapping service open daily from Wed 12th December!
And it's completely FREE!
The gift of giving has never been so easy
Learn more about Galloways Society for the Blind, here 👉 https://www.galloways.org.uk/
---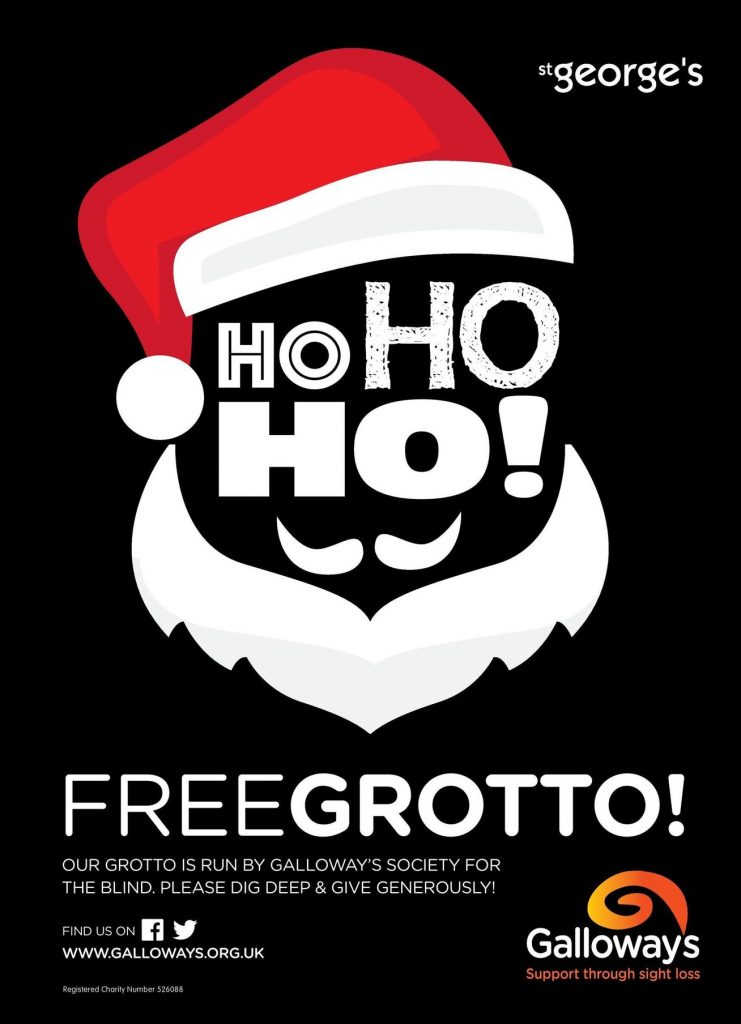 Visit us at St George's for a FREE grotto courtesy of Galloway's Society for the Blind!
Get into the festivities of Christmas and be sure to donate to this worthy cause
For more information on Galloway's, please visit 👉 https://www.galloways.org.uk/
---